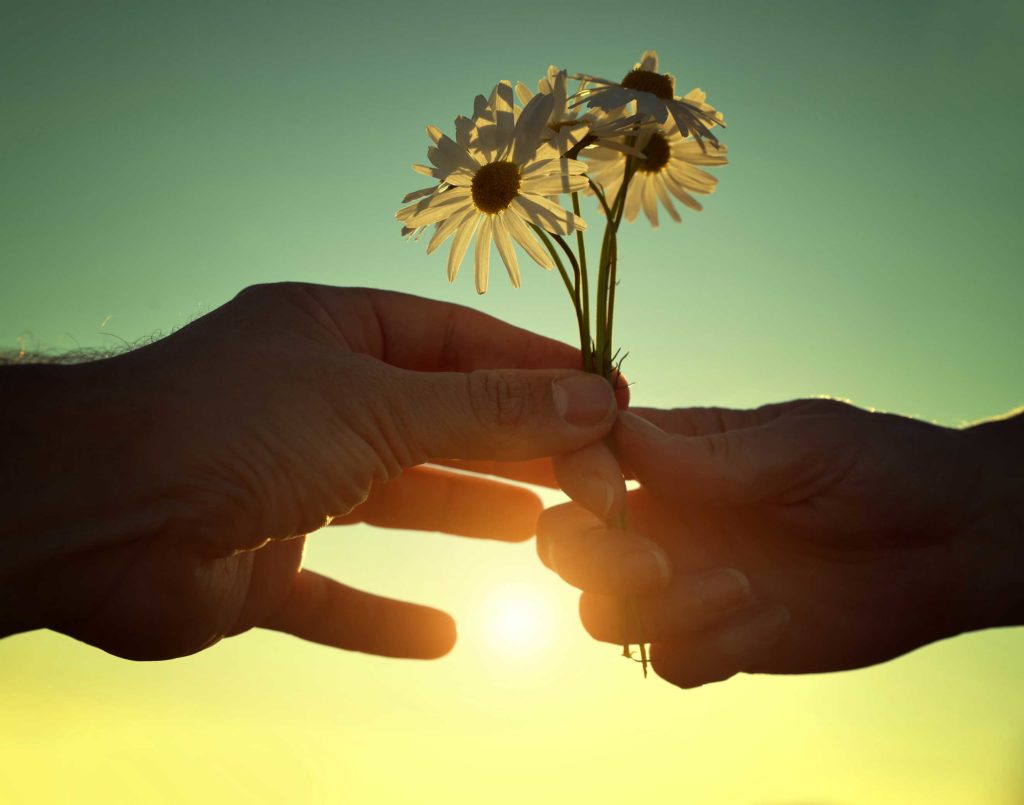 When shopping for the right practitioner you need to feel a rapport and a shared philosophy with the person who is going to attempt to heal you. One of the indirect ways to do that is by hearing the voices of the people I have already successfully treated. If their voices sound like yours, if their motivations sound like yours, than you too, are probably a good fit for my practice. 
Words cannot express how incredibly grateful I am to Courtney Hill for helping me last week with a severe back spasm. The pain started slow and got significantly worse over the course of a few days. On Friday morning, when I couldn't even get out of bed, I sent a text to Courtney asking for help. She responded immediately and suggested I get to her office as soon as possible so she could squeeze me in before her day started at 10am. There was no question that she was dropping everything in that moment to help me.
She met me in the driveway and immediately put me at ease as she walked me through how to get out of the car. She could tell I was panicked and she kindly reassured me throughout the entire appointment that she understood my pain and that she was there for me. With each movement I made she asked if I was doing ok and told me to take it slow and gentle. During the treatment she constantly checked-in to see how I was doing and continued to reassure me that I was going to be alright.
And of course her skills as an acupuncturist were incredible. Over the course of an hour, she gently guided my back out of spasm and into relaxation. She worked each area with thoughtfulness and compassion and I could tell she loves what she does as her excitement for figuring out this muscle puzzle was infectious. She gave me strict and specific instructions for how to take care of myself over the next 2-3 days and was confident that if I followed them I would be back on my yoga mat in no time. And to top it all off, she continued to check on me throughout the weekend and gave advice as I gained strength.
There is nothing worse than being in pain. But there is nothing better than knowing you are in good hands with an expert who is also a compassionate and caring person. Thank you so much for basically saving me last week! I'll be forever grateful!
I have been working with Courtney Hill and Window of Heaven Acupuncture & Yoga for a few months now. Courtney is not the first acupuncturist I have seen, but quite possibly the best. Her intake process is by far the most thorough, asking questions and gaining surprising insights, making me feel heard, comfortable and hopeful.
While working with Courtney, she has helped my body navigate through deep systemic and constitutional things right along side acute and unexpected ones. Things like improving PMS symptoms and eliminating cramps to recovering from an unexpected surgical trauma, easing strained muscles, and instantly curing a headache.
But one of the most surprising and profound shifts was how she so drastically changed my thermal experience of the world. I've got a bit of FIRE in me, and prior to working with Courtney, I had a small range of temperatures—warm, hot, and sweltering. I had become accustomed to being uncomfortably warm for most of my adult life, feeling strange that you could see the heat coming from my hands even on cold winter mornings, being the ONE person who would quietly suffer while everyone else agrees through shivers to turn the heat up, knowing that if the temperature in the room was comfortable for me everyone around me would need to keep their coats on. I had NO idea that this was something that could change. Through my work with Courtney, I can now agree when someone refers to the "nice" warm day we are having.
In short, Courtney can pretty much treat everything and anything, even stuff you might not consider "treatable." Thank you, Courtney.
Having personally completed a few sessions with Courtney, I can confidently share the positive effects of her work. Courtney is thorough and targeted, yet her approach is to help improve overall health, including, in my case, addressing my immediate allergy symptoms. Although I came to see her for women's health issues and sleep disruptions, she helped me see the connections between insomnia and lifelong allergies. For those wary of the needles part of acupuncture, know that Courtney's needling technique is very gentle. Often I don't even realize she has inserted or removed the needles. I recommend sessions with Courtney to women seeking health support and anyone suffering from insomnia. Courtney's knowledge, skill, and compassion are a persuasive combination and will help you shift into wellness
As a yoga teacher and as an acupuncturist, Courtney has an extraordinary talent for sharing knowledge and assisting in the healing process. Postpartum healing after two babies was a long, confusing, and arduous process for me, and seeing Courtney for acupuncture and Chinese herbs helped (and continues to help) me to overcome some of my biggest barriers to wellness.
Enter one Courtney Hill, acupuncturist extraordinaire. I was, admittedly, suspicious of acupuncture. Could it really work for me? I had a consult with Courtney and I immediately felt…comforted. Here was someone that cared about my condition and my pain. I realized later that what I needed most was nurturing and compassion. Courtney offered that to me and so much more: A journey to finding some peace. She spent an hour with me, listening and taking notes. We made a plan and I felt hopeful. I left her office and cried in my car. For the first time since my initial diagnosis I felt relieved and hopeful for something better.
What struck me in this second of three beginner yoga classes when I observed Courtney's teaching was how much she was focusing on the students learning to experience, notice, observe and enjoy their bodies. She uses very little Sanskrit in these beginner classes and actually few "named" postures. Instead of focusing on learning poses, she is inviting the students to inhabit their bodies more and more fully. She is providing the Embodyoga conceptual framework, language and particular ways of moving to enable them to engage differently with their bodies; and, because language enables us to see more clearly, to experience more precisely and with more discrimination, these students are likely to come away with a better understanding and deeper experience of the life of their bodies. This all happens in the process of their becoming stronger, more flexible and freer in their movements. of
I suffered from back pain, with a bulging disc in my low back, for over five years… I couldn't run, drive long distances, dance, or stand for any period of time. After visiting at least 6 different physical therapists without relief, I started doing gentle yoga with Courtney, and gradually gained confidence and skill in private lessons. Courtney's peaceful, healing approach to yoga was exactly what I needed. She listens so carefully and expertly tailors her suggestions to each individual's situation. These days I run 3 miles/3 times a week and I cycle and dance whenever I can. I am so grateful I found Courtney!
I have always been curious about acupuncture but never followed through to make an appointment until I met Courtney. I immediately felt very comfortable connecting with her and appreciated how she listened with compassion and patience. Every appointment began with a thorough check-in to discuss changes in symptoms, which made me realize how disconnected I was from my body. Courtney was extremely insightful and helped me to reconnect to my body by giving me specific symptoms to be aware of throughout the week. The combination of weekly acupuncture and daily herbs significantly increased my energy level and eliminated my foggy headedness. That alone is huge. My digestion improved and foods that used to irritate me are easier to digest. In general, I feel greater motivation and feel more aware of what my body needs and is trying to communicate. Working with Courtney was an amazing experience; she is very passionate about the work that she does and it comes through in every visit.
Book a Free 1-Hour Consultation
After years of working with patients I have discovered that rapport is the #1 healing agent in a therapeutic relationship. Without it a person will either take twice as long to recover or not improve. I start every potential patient with a free hour long consult. Before every consult the patient fills out extensive health history paperwork and we fully review the complete medical history. This allows for a consensual, agreed upon treatment plan, including budget for time and cost of treatment and awareness of all necessary lifestyle changes. The patient knows everything upfront before any money exchange or needling.