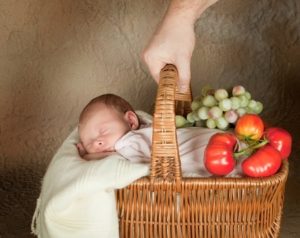 This blog post is a list that was circulating in my prenatal yoga class and I thought the concept was worth sharing on my blog. It is the personal list of expecting mama, Beth Pellettieri, that was prepared for her visiting family and friends when they arrive after her second baby is born. She wanted them to feel empowered and prepared to help without bothering her for all the necessary information. Completely Brilliant! If you are expecting soon, what activities would be on your list?
Activities and Chores
Things that can always be done…
Sweeping the downstairs. (And, A has a little broom, so she can "help.")
Vacuuming upstairs (when A is out, or if someone sits with her)
Laundry ****Don't Dry: S's pants; S's medium shirts–Always OK to Dry: S's large shirts; all of A's clothes; most of B's clothes (but she's more inconsistent, so ask if you have any questions).****
I'll even add cleaning the bathroom, but don't tell me if you're going to do it because then I'll be embarrassed.
Cook and freeze meals. And, then do the dishes. 😉
A couple side projects…
Anchor the red bookcase
Change storm door windows to screens!
Boil pacifiers and bottles (if I can find them..)
Running Grocery List (Things to always stock if we're out…)
Milk (1%)
Cheese (Parm, sharp Cheddar, Mozzarella — feel free to get others, but those are A's favorites)
Juice (Apple, OJ-no or low pulp)
Seltzer
Beer
Ice cream (especially popsicles/ice cream bars — B likes fruit; S likes chocolate, coffee, caramel)
Coffee
Bread (oatmeal, whole wheat)
Big regular yogurt (nonfat, vanilla)
Little yogurt for A (blueberry, mango — not with fruit on the bottom)
Pasta
Pasta sauce (lower sodium options)
Diced tomatoes in a can (no sodium)
Whole grain (when possible) goldfish; animal crackers; etc.
Some kind of fruit
Easy fresh veggies to cook — A likes broccoli, cauliflower and asparagus best.
Oatmeal
Peanut butter
Jam
Frozen pizza (veggie or cheese)
Amy's frozen: mac and cheese; broccoli pot pie
Paper towels
Toilet paper
Places to go (if we need some family time…)
Smith College Art Museum (http://www.smith.edu/artmuseum/) & Botanical Gardens (http://www.smith.edu/garden/). There's also a nice path along Mill River.
Emily Dickinson Museum (https://www.emilydickinsonmuseum.org)
Hiking: Mt. Tom; Arcadia State Park
Beth Pellettieri is a stay at home mom (expecting #2 this month), certified birth doula, and board member with Empty Arms Bereavement Support. She's also a grateful participant of Courtney's Friday prenatal yoga classes at the Hampshire Regional YMCA.
Copyright: anyka / 123RF Stock Photo