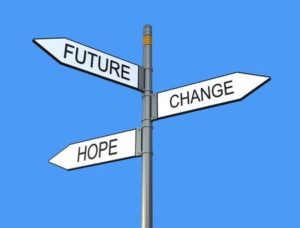 We all go through them. They spring up just at the moment we thought we were getting comfortable. And then boom, life goes haywire. I'm in a life change right now. Starting my own business, or a different aspect of the business and simply finishing school is a major life change. Like all things that I do, this change is rather scattered, chaotic and ungraceful. Things will eventually smooth out. I know this and I'm doing my best to open my self to the universe and just trust.
One of the key components to my yoga teaching is the lesson of allowance. I teach it because it baffles me. The more I teach it, the more I can almost see it and the more I know I need it in my life. The way I teach it to beginners is simply by asking them to witness their breath. Everyone can do that. Everyone can watch his or herself breathe (insert feel if the word watch scares you too much). But the practice, as every advanced yoga practitioner knows, is to watch the breath and not change it. Just witness it with all of its gloriously perfect imperfection and let it stay as it is. Some people don't breath, they gasp every now and then. Others pant little shallow breaths. Other people are shallow breathers who every once in a while give a huge sigh to release the breathing diaphragm.  Whatever our pattern is, we obviously do it all day long—making it a rather sustainable practice. We are not going to keel over momentarily for breathing so poorly, but as soon as we witness the breath we want it to change. We want it to be better.
Right now I am witnessing the life change. I am seeing that I have successfully graduated from school and I am honoring that in all its significance. But I also want to hit the ground running with my new business. So I am alternating between periods of deep rest and insane activity. Which looks more like not sleeping at night and needing to take long naps to catch up. Not very effective.
So here is my goal for myself and the one I challenge you to on this rainy day when the seasons are adjusting slightly, but steadily. What is the change coming? Name it. Spell it out. Right it down. Read it to yourself. Then sit for as long as you can—60 seconds, 5 minutes, whatever you can spare and just watch your body respond. Allow your body to just be present with it. Racing heart, rapid breathing, extreme fatigue, sheer panic, excitement, smiling, release of the jaw, tension in the neck. There is no negative, there is no positive. There is just response. Stay present, stay interested and then get up and go face the change head on.
Copyright: archidea / 123RF Stock Photo