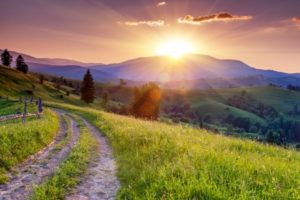 After three years of Acupuncture school and roughly 90,000 miles of driving the Mass Pike to class and home again I am in recovery, both intellectually and physically.  While I am, of course, grappling with the threat of pending student loans and the usual concerns about starting a new part of my business, I am struggling with something new I didn't expect—a loss of community to discuss the zillion things I am forever contemplating. In the last three years I've started making brief manifestos of discoveries I had made about the body at the beginning of each of my yoga classes. And while I will no doubt still be doing that, I want a place to go into greater detail and allow for links to further information for those that are interested in the topic.
Instead of branching out into this next phase alone, I'm reaching out for you. I already know who I am. I am Courtney Hill Wulsin, Licensed Acupuncturist and Herbalist, Yoga Teacher, Writer, Doula, Dancer, Reiki Master. I specialize in teaching people how to find comfort in their body and enjoy the sensuality of movement and awareness. It is you that interests me as I start this communication with the greater world.
You must be a reader who finds interest in the body and mind. You would have to be a wandering sort, like myself, who seeks answers in unusual places and never trusts anything that doesn't resonate inside the body, as well as inside the mind. You would be interested in medicine as a means to prevent disease, not cure it. You would define wellness not as an absence of symptoms, but as a strength and sturdiness of body that brings you joy and comfort. You would be interested in learning about all the systems of the body and how to use metaphor to understand those systems. You would have to be an art lover and see the body as the world's most beautiful work of art. If those things do describe you than perhaps you would care about my ramblings, even if you don't attend my classes or seek out my services as an acupuncturist.
I am starting to write today as a declaration. I want to integrate. For three years I've been integrating with select, classmates, students and clients, but now I'm throwing the doors open and asking for others to join me on this path. Come integrate with me, suggest books, correct me, ask questions, get confused, get excited. Whatever it is. This is Window of Heaven Acupuncture and Yoga and I am Courtney Hill Wulsin and as of today, we are open for business. Conversation officially started.
Copyright: leonidtit / 123RF Stock Photo