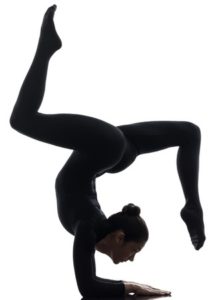 Everyone knows the perks of owning your own business, but the downsides are less obvious. I love Window of Heaven Acupuncture & Yoga. It is the most exciting and wonderful job I could possibly imagine, but I think I need to remember it is a job from time to time.
When I am passionate about something my work ethic goes slightly haywire. The month of October has been a crash course in how much my mind can sustain.
Grad school is nothing compared to the hours I've been putting in behind my computer writing blog posts, planning marketing schemes, seeing patients, scheduling appointments and keeping up correspondence with long lost friends who have swept back into my life through the start of this business. Whew. It's been great and it's been full.
It isn't sustainable, even if it is tons of fun. Bosses don't require employees to show up for work before they shower or brush their teeth. I should be drawing the boundaries within the business in a more precise fashion.
I decided to make and publish new employment rules for Window of Heaven employees. Right now they only pertain to me, but I will respect them more if I contemplate having future employees.
No work before 8am or after 9pm (small steps)
Show up clean, fed and dressed to the office every morning
Weekend work is capped at 5 hours per weekend
Employees are required to attend one yoga class per week in addition to personal practice for inspiration purposes
Lunch is to be eaten before 12:00pm every day
Employees must drink 6+ glasses of water every day during work
Vacations and days off are fully unplugged (no email, no facebook, no phone)
I am the owner of Window of Heaven Acupuncture & Yoga, but I'm also a yogini, teacher, fiction writer, poet, avid reader, wife, sister, daughter, friend, dancer, bread baker, church member, walker, biker, movie watcher, gardener, cleaner, organizer and napper.
Running a heart-centered business requires that I am in balance in my life. Balance, like chaos, is contagious. Which would I prefer my patients catch? The answer is obvious.
This post will go live, I hope at least, on Friday morning at 9am.  When it goes live I plan to be sitting having my hair done in a fancy salon in preparation for my sister's wedding. Most of this week I won't be working or thinking about work. I'll be playing the role of sister (and Matron of Honor) full time. See you again Monday the 29th.
Copyright: ostill / 123RF Stock Photo